What We Do:
Comprehensive Eye Exams for spectacle prescriptions.
Comprehensive Eye Exams for Eye Health evaluations such as for cataracts, glaucoma, and for work, driving and flight certification.
Contact lens evaluations, fittings, and training.
Laser eye surgery co-management.
Prescription frames and lenses, sun glasses, and contact lens sales.
Primary eye care- treatment of eye irritations, infections and seasonal allergies.
A selection of both value and designer spectacle frames.
A variety of value frames within your insurance limits.
Optical repairs such as nose pad or lens remounting.
Optical finishing lab on-site for quicker turn around on single vision lenses.
Free frame adjustments and cleaning.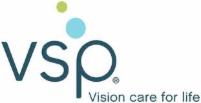 Third Party Vision Insurance:
We accept the
Vision Service Plan (VSP) only at this time.
Third party billing must have insurance authorizations before services are rendered. Infrequently we will bill for minor insurances or private entities such as trade locals on a case by case basis depending on the reliability of payment and collection efforts involved.
Note
: many major medical insurers such as Blue Cross contract out their vision benefit services to major vision carriers. Before you call us, please contact your insurer to first see if you have VISION benefits, and then ask which vision carrier is contracted. At this time we
do not accept Medi-cal or Medicare. In addition we bill VISION insurance only- any primary MEDICAL eye care procedures such as treatment for eye infections are done on a reimbursement basis only- we can provide you with the forms to submit to your medical insurance for reimbursement.